LYNNE CHILVER
School of Dance
Welcome
The Lynne Chilver School of dancing has been established for 40 years and offers the highest standard of training to children in a creative and happy environment.
All teachers are very experienced and we have achieved excellent exam results at all levels with the three leading UK examination bodies. Past students have gone on to perform in shows in the West End, all over the UK and abroad. Festival successes include winning entries at national level at the All England Dance Finals in London.
Every student participates in our show which is held every two years at the Beck Theatre in Hayes and which is the highlight of the calendar year for us.
Facebook Posts
Today marks the 40th Anniversary of the dancing school. A tremendous achievement. Here are a few words from Lynne:

Little did I imagine as I walked into the Methodist church hall on bank holiday Monday in 1981 that I would still be there forty years later. We started with a small group of infants and the ensuing four decades have seen uncountable numbers of children take part in classes. We are so proud of what has been achieved , from producing professional dancers and teachers to seeing friends made for life. Ageing as it certainly is, seeing people reappear with their own children is a most wonderful measure of their confidence in us and the enjoyment they found and it means a huge amount.
Thank you to everyone who has been part of this dance school family over the years and welcome to our future dancers.

The photograph below is of Laura Howcroft who was the first little dancer to ever walk through the door! She stayed with us for many many years! … See MoreSee Less
Happy Anniversary! I no idea that I had joined the Lynne Chilver School of Dance in such early days. An important, and cherished part of mine, and my sister's lives xx
Congratulations Lynne Chilver School of Dance. What an amazing achievement and you given such a wonderful gift to so many people x
Happy Anniversary Lynne, so many memories, lots of children in the back of my car on dancing days, travelling all over the country for festivals, lots of late nights sewing, wouldn't change any of it You have been a great friend, we have been through lots of very happy and sad times together Thankyou for everything xxxx
Happy, happy anniversary – thank you for all you do, and all the ways you have been flexible above and beyond even the best dancer, over the last year to keep our kids involved and engaged and loving dance.
40 years!! That makes me even feel old!! Congratulations Lynne, Julie, Lynne and all the gang. What an achievement. What a great family to be a member of, even if I can't really dance 🤣 loved every minute, every step, every quick change. 👏👏 x
Congratulations Lynne Chilver School of Dance, what an amazing achievement to have taught and encouraged so many children to dance ❤️ It seems like only yesterday I was holding hands in a circle and skipping across the room. So many wonderful friendships and memories created in the Methodist Church hall. Thank you 😘 ❤️ Also… how cute was Laura! Xx
So many happy memories and lots of lasting friendships. Congratulations Lynne for all that you have achieved. X
What a wonderful achievement, congratulations! Kate Stephenson and i have so many fun memories of our ballet and tap classes. I attended from the age of 3 right up until I was 19 when I left home for university (not that you'd know it from my dancing! 😂) I loved performing in the shows, especially wearing the costumes, and enjoyed getting to be a part of them all over again helping backstage once my younger cousins Katie Westbrook and Rachel Westbrook jumped on the ballet lesson bandwagon! Sending love to you all on this special day xxx🥂💕
Happy Anniversary Lynne and team, and huge congratulations for the years of wonderful teaching… Lynne, you are an amazing lady and teacher and the years I had with you made so many wonderful memories I will hold forever… and I'm sure I wouldn't be where I am today without your mentoring and encouragement Xx
Congratulations Lynne and team. What an amazing achievement and such a huge part of our lives! Xx
Congratulations and Happy Anniversary to a great school that has been a huge part of the Driver family lives❤️ xxx
Wow, 40 years!! Congratulations. I have very fond memories of the years of dancing with your school Lynne – it feels like yesterday. Thank you for the love of dance that came from learning from you and your team. Xx
Oh many congratulations Lynne , lots of wonderful memories , I can remember it like yesterday , happy days happy times well done ,wonderful achievement 40 years ,sending love & best wishes from Australia xx
Happy anniversary to you. There are no words to say how much you have changed and helped my Phoebe with all that she has encountered. The dance school is her only safe place, and I can't thank you enough for that and all your help recently. Truly appreciative❤️
Congratulations Lynne. Wonderful memories and a great experience of helping behind the scenes. Xxx
Wow, 40 years. That's an amazing achievement, congratulations. I had the best time as a student at your school and I know Keira feels the same about the time she's spent with you too. Here's to another 40 years.
Congratulations to you all. Such great memories & friendships that started at your dancing school 👏 xx
Happy Anniversary xx. My daughters enjoyed your classes and made great friends. We have lovely memories of your school.
Congratulations Lynne. Soooo many memories of our classes, the hall, the shows, the outfits. My love of dance was definitely ignited by you, Julie and Lynne. I'm still doing Ballet now albeit in my kitchen on a zoom class! The lasting legacy have been the friends. It's no surprise that you are still going 40 years later. I can still hear your corrections in my head all these years later. My first pair of pointe shoes are in a glass box in my hallway which is a reminder of many happy years. X
Congratulations! Lovely memories of Issy dancing and all the fantastic shows xx
Massive congratulations to you all. We Melissa Rees spent many happy years with you. 💕💕🌸🥂🥰
The best dance school ever! So many amazing memories at the beck theatre and made so many life long friends xxxxxx
Load more
Dance Faculties
Classes and exams available in all faculties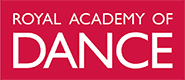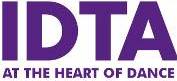 Classes are held here.
North Hillingdon Methodist Church, Long Lane, Hillingdon. UB10 9PB