LYNNE CHILVER
School of Dance
Welcome
The Lynne Chilver School of dancing has been established for 40 years and offers the highest standard of training to children in a creative and happy environment.
All teachers are very experienced and we have achieved excellent exam results at all levels with the three leading UK examination bodies. Past students have gone on to perform in shows in the West End, all over the UK and abroad. Festival successes include winning entries at national level at the All England Dance Finals in London.
Every student participates in our show which is held every two years at the Beck Theatre in Hayes and which is the highlight of the calendar year for us.
Dance Faculties
Classes and exams available in all faculties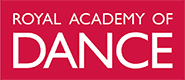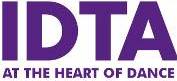 Classes are held here.
North Hillingdon Methodist Church, Long Lane, Hillingdon. UB10 9PB