CLASSES
Dance Faculties
Classes and exams available in all faculties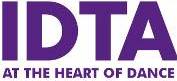 Ballet
Ballet technique enhances all dance forms and encourages poise, grace, musicality and discipline.
Classes follow RAD and IDTA syllabi-grades, majors and medal tests.
Tap
Classes range from beginner to advanced level, for rhythm and technique, fitness and fun.
IDTA and ISTD syllabi.
Jazz, Modern and Freestyle
Classes for all ages and abilities from preschool to 18yrs.
Modern dance includes a variety of ever-evolving contemporary styles. It encourages coordination, flexibility and stamina in a lively upbeat setting.
IDTA syllabus.
Musical Theatre
A combination of singing, dance and drama to songs from the shows. Fun classes that promote confidence, performance skills and enjoyable group work.
Based on IDTA syllabus.
National
In the national dancing classses, the traditional dances of other countries are learnt. Students have the opportunity to explore the background to the dances and so learn about the music, culture and traditions of other countries in lively classes with lots of fun group work.
ISTD syllabus.
Preschool Classes
Ballet and free movement classes help to introduce young children to the joy of dancing while developing flexibility, coordination, musicality and confidence.
Classes are available on Saturdays and during the week.